Our customers are certainly beginning to think so. Since Covid we have had an uptake in the amount of Sleepmaker mattress sales and apparently our customers are loving their orders.
Lets see why:
SleepMaker originated in the 1930s and since day one, they haven't stopped in the pursuit of producing quality mattresses right here in Australia.
Why? They are simply dedicated to helping Australians achieve the best possible sleep.
They are passionate about creating products that set the benchmark for quality and they know fine craftsmanship is the single most important element in designing and creating the perfect mattress.
They operate manufacturing sites in Victoria, Tasmania, Queensland and Western Australia, and employ over 1,000 staff. 
They are
responsible for multiple world-first innovations in the industry and we combine leading edge innovation and expertise in world-class operating processes to produce the highest quality products.
When you buy a SleepMaker mattress you can rest easy in the knowledge that it was built with lasting quality.
Expert Endorsements
SleepMaker are committed to providing customers with high quality products that support and protect their customers' throughout their sleep. To ensure we continue to offer only the best products and technology, many of our mattress ranges are endorsed and developed in conjunction with leading Australian expert organizations.
Australian Physiotherapy Association
The Australian Physiotherapy Association (APA) is the peak national body representing the interests of over 20,000 physiotherapists and their patients, Australia wide. The vision of the association is for all Australians to have access to quality physiotherapy, when and where required, to optimise and ensure health and wellbeing. SleepMaker have had a long association with the APA that incorporates links with our original product design and research into the quality of sleep.
APA endorsed SleepMaker products are only available at
Bedshed
.
Australian Chiropractors Association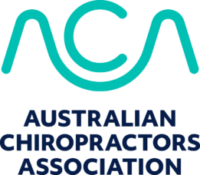 SleepMaker and the Australian Chiropractors Association have worked together for more than 25 years. Together we've joined forces to design the only bedding range that's been tested and approved by the Australian Chiropractors Association (ACA).
The ACA is the largest chiropractic body in Australia with the underlying principle of a 'healthy spine, healthier life'. By offering expert, drug-free spinal health care and lifestyle advice, chiropractors help Australians lead and maintain healthy lives.
The ACA believes it's important to sleep on a mattress designed for correct postural alignment and relaxation of the spinal muscles. If your bed is too firm, it elevates hips and should causing your spine to sag in the lower back region. If your bed is too soft, this causes the spin to sag at the hips. Both can lead to a bad night's sleep and long term health problems. ACA has endorsed the SleepMaker Miracoil mattress that's only available at
Sleepy's
.
Sports Chiropractic Australia
Sports Chiropractic Australia (SCA) is Australia's national organisation for sports chiropractic and is a not-for-profit, clinical interest group of the Chiropractors' Association of Australia. SleepMaker are proud of their with the SCA to develop a high quality Miracoil mattress range for optimal back care and durability.

View the range.
Soft Landing
SleepMaker is delighted to be a founding partner and supporter of Soft Landing, a national mattress recycling programme operating across NSW, ACT, VIC and WA.

The scheme is designed to increase resource recovery and the diversion of waste from landfill in order to minimise the environmental, health and safety impacts of end of life mattresses.

Salvaging metal, foam and timber from mattresses diverts thousands of tonnes of waste from landfill annually. Every 10 tonnes of materials is equivalent to:
Taking four cars off the road permanently
Providing enough electricity to annually power 14.5 households
Saving enough water to fill 3.5 average backyard pools
Soft Landing works with councils across each state to overcome illegal dumping, as well as servicing residents, retailers and manufacturing partners.