All designs are hand painted and then printed into wall decals.
The cost effective and easy way to turn your childs room into their dream bedroom.
Our wall decals are designed by illustrator Mads Francis and printed in Australia. Mads has been illustrating professionally for almost 10 years. Starting out studying fashion design, she swiftly moved into the whimsical world of fashion illustration, working for clients around the globe, including YSL Beauty, Max Mara, Park Hyatt New York, Crown Resorts, Maybelline and many more. Her work has been featured on Vogue Online and hangs in the halls on Khloe Kardashians home.
When creating Polka Prints, quality and eco friendly were high on the priority list. We use non-toxic materials so you can place them in your kid's room without worry. We print on a non-vinyl, self-adhesive, super easy to apply, and completely removable material, so whether you rent or own, you can decorate without the stress of causing any damage to your precious walls!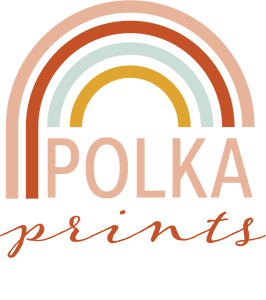 All of our decals are designed and Printed in Melbourne, Australia.