Roll over image to zoom in
Description
DESCRIPTION
Enjoy a warm and good night's sleep after a tiring day with the DreamZ Fitted Heated Blanket. This electric blanket comes with a 100% polyester top which provides extra warmth and cozy throughout your forty winks. Featuring a dual-layer heating system (single layer for single size). This heated blanket is perfect for those chilly winter nights.
3 Setting controller(Manual controller )
Fully fitted electric blanket
100% polyester underlay
Dual controllers for individual sided heal levels (Single size comes with one controller)
Equipped with Safety Overheat Protection
Machine washable
SPECIFICATIONS
Material: 100% polyester
Power: 120W (2 x 60W), SAA plug
Voltage: 220-240V
Remote Control: Double Control
Heat Setting: 20~52℃
Size:Double  203(L)x137(W)x45(H)cm
Care Instructions (Dos and Don'ts):
Do use as an under blanket. Do secure blanket to bed properly before use.
Do only clean this blanket as specified in the instruction book.
Do have this blanket repaired and/or tested by an authorized electrical agent. Do turn off and unplug when not in use.
Do not use as an over blanket. Do not use tucked in, folded, rucked, bunched up or creased.
Do not use with element or wired parts tucked in. Do not use it wet. Do not insert needles or pins into blanket.
Do not use with damaged element or cables. Not to be used by persons insensitive to heat and other very vulnerable persons who are unable to react to overheating.
Not to be used by very young children. Do not wash controller/s. Do not cover controller/s
PACKAGE CONTENT
2x Electric Blanket
2x User Manual
About Big Bedding Australia
We started Big Bedding Australia in 2013 as a way to make some extra income to help pay for our wedding. Having many friends within the bedding and mattress industry it was a no brainer to begin selling Australian made bedding and mattresses. The aim was to pass on the savings to our customers.

What started out as something small quickly became much more, many customers  begun passing on their positive feedback and word of mouth quickly spread across Australia. We have now become a nationally known brand. Seen as the best place to find luxury bedding at affordable prices with a focus on Australian made.

Since 2013 Big Bedding Australia has grown, now selling furniture, electronics and more. With the vision to help provide the best online service and experience to our customers while passing on great savings on big brands. We have a strong focus on selling Australian made and Australian supplied products.

Our journey continues to blossom as we have now partnered up with MyDeals Australia, Amazon, Groupon Australia, Kogan, OZSales & Ebay Australia, making our products even easier to find and buy.
Our Mission
Source and supply high quality Australian bedding, bedroom furniture & bedroom decor Australia wide. Challenge ourselves to deliver unsurpassed customers service and knowledge.
Our Vision
To be the number One bedding, mattress and furniture store in Australia by offering the best products, customer service and customer experience.
Payment & Security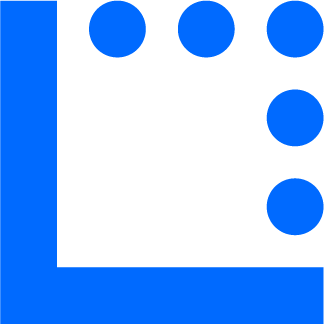 Your payment information is processed securely. We do not store credit card details nor have access to your credit card information.