Roll over image to zoom in
Description
True Himalayan Salt Lamp  Ideal for daily use near televisions and computers, around smokers, in offices with air-conditioning, in fact anywhere you want to restore or preserve the natural air quality.
Due to their beautiful and rich colours, salt lamps are also used in colour therapy, i.e. chromo therapy.
Salt lamps have also been appreciated by Feng Shui art connoisseurs.
Bio-energy therapists and homeopaths in Europe have recommended crystal salt lamps for a long time to support treatment of allergies, respiratory system and blood system diseases.
They are often used in the treatment of rheumatism.
Other benefits include the improvement for Allergy & Asthma Sufferers, recovery from illness, stress, anxiety, meditation, fresh air, etc.
Himalayan Salt Lamps have been scientifically shown to correct the imbalance of a environment's ions.
Eases Coughing Increase Energy Levels Neutralize Electromagnetic Radiation Better Sleep Improve Mood & Concentration Environmentally-Friendly Light Source.
Australian SSA standard of our plug Adjustable switch. 
SPECIFICATIONS
Material: Salt
Dimensions:9cm x 9cm x 23cm
Weight:2kgs-3kg
Note: Please allow 1-5mm error due to manual measurement. Thanks!
PACKAGE CONTENT
1x Himalayan Salt Lamp
1x Tubular Light Bulb
1x Dimmer Switch as per your preference
AU Plug
About Big Bedding Australia
We started Big Bedding Australia in 2013 as a way to make some extra income to help pay for our wedding. Having many friends within the bedding and mattress industry it was a no brainer to begin selling Australian made bedding and mattresses. The aim was to pass on the savings to our customers.

What started out as something small quickly became much more, many customers  begun passing on their positive feedback and word of mouth quickly spread across Australia. We have now become a nationally known brand. Seen as the best place to find luxury bedding at affordable prices with a focus on Australian made.

Since 2013 Big Bedding Australia has grown, now selling furniture, electronics and more. With the vision to help provide the best online service and experience to our customers while passing on great savings on big brands. We have a strong focus on selling Australian made and Australian supplied products.

Our journey continues to blossom as we have now partnered up with MyDeals Australia, Amazon, Groupon Australia, Kogan, OZSales & Ebay Australia, making our products even easier to find and buy.
Our Mission
Source and supply high quality Australian bedding, bedroom furniture & bedroom decor Australia wide. Challenge ourselves to deliver unsurpassed customers service and knowledge.
Our Vision
To be the number One bedding, mattress and furniture store in Australia by offering the best products, customer service and customer experience.
Guaranteed SAFE Checkout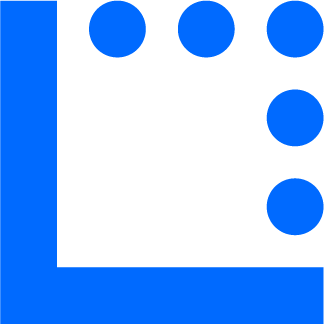 Your payment information is processed securely. We do not store credit card details nor have access to your credit card information.