Nobody's more passionate
about sleep
For the last 85 years our family business has been helping Australians get a good night's sleep. And during this time, we've figured a few things out about the very thing that we spend a third of our lives doing. Sleeping is something we all do, but everyone does it differently – and that's why we design our beds with you in mind.

Whoever you are and however you sleep, we've developed a sleep solution to suit every individual. From big to small, hot to cold, and affordable to luxury. Or if you want to ease back pain, stop roll-together, or enjoy a cooler night's sleep we've got a mattress for you. It's the details that make the difference, and we've had generations to perfect them. It's the lasting tensile of our springs, surfaces that are cool to the touch, and the foam that adjusts to every contour of your body – it's the thousands of innovations working together that help make the SleepMaker difference. And that's the difference that'll have you drifting off for an amazing sleep.
Why Choose SleepMaker?
SleepMaker's customer's are the most satisfied in Australia, taking out the 2020 Canstar award for quality of sleep, comfort, support, value for money, durability and overall satisfaction in the mattress category.

A family owned business, the Turner family have passed down mattress making knowledge, expertise and experience through 4 generations.

We're proud to be an Australian company, committed to making beds in Australia and designed for every type of Australian.

We provide local jobs to Australians who are passionate about making the highest quality products to give you the best possible sleep.

SleepMaker is part of The Comfort Group, Australasia's largest bedding and foam manufacturer with more than 1200 staff.
Canstar Blue 2020
We're super excited to have been recognised as Australia's No.1 mattress brand for customer satisfaction. In fact, according to the Canstar Blue 2020 review, SleepMaker was the only mattress brand to score a 5 star rating for overall customer satisfaction, quality of sleep, comfort, support, value for money and durability.

Launched in 2010 the Canstar Blue is one of Australia's best known consumer review and comparison services. Canstar Blue's consumer ratings are unbiased and come straight from consumers like you. This ongoing research aims to help consumers make better informed purchase decisions by comparing over 800 brands, across 100+ categories each year.
Australian Physiotherapy Association
The Australian Physiotherapy Association is the peak national body representing the interests of over 20,000 physiotherapists and their patients, Australia wide. The vision of the association is for all Australians to have access to quality physiotherapy, when and where required, to optimise and ensure health and wellbeing. SleepMaker have had a long association with the Australian Physiotherapy Association, working closely together to help design products and develop research that helps improve Australian's quality of sleep.
Australian Physiotherapy Association endorsed SleepMaker products are only available at
Bedshed
.
Australian Chiropractors Association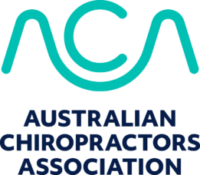 SleepMaker and the Australian Chiropractors' Association have a longstanding partnership, working closely together for over 25 years to help improve the Chiropractic health of Australians.
The SleepMaker Miracoil mattress exclusively available at Sleepy's has been designed to deliver outstanding Chiropractic support, helping to look after your back while you sleep. In fact, the SleepMaker Miracoil mattress available at Sleepys is the only mattress in Australia to be recognised and endorsed by the Australian Chiropractors' Association for providing outstanding postural alignment.
Sports Chiropractic Australia
As the name suggests, Sports Chiropractic is Australia's national organisation for sports chiropractic care. In association with Sports Chiropractic Australia, SleepMaker have developed a range of Miracoil mattresses to specially meet the high performance back care needs of Sports Chiropractic Australia.