Roll over image to zoom in
Description
Feather down doonas Australia
A soft, comfy quilt is what you need to get a sound sleep.
A synthetic quilt just won't give you the type of comfort you need for a sound sleep. At Big Bedding Australia, we understand how a poor-quality quilt can stop you from getting a good night's sleep.
Providing the softest range of feather down doonas in Australia, we help you get the utmost comfort and warmth during the night. Our quilts are a blend of duck down and duck feathers, making them the perfect balance of materials.
Our feather down doonas have about two million fluffy interlocked and overlapped filaments to each ounce, forming a protective layer of still air that keeps the warmth in and the cold out. It is these tiny pockets of air trapped by the down fibres that create the perfect insulation.
Made using freshly washed and cleaned feathers as per the Australian consumer standards, our array of light-weight quilts and perfectly stitched duvets at Big Bedding will surely help you catch a great night's sleep and embellish the look of your bedroom.
How do feather down doonas help you sleep well?
Softness and comfort are only a couple of the many benefits of using a feather duvet. The following points will help you decide whether purchasing a feather down doonas would be a great idea for you:
Sustainability
The eco-friendly material has a long life, meaning our doonas can be used for years without losing their warmth, softness or comfort, eliminating the need to buy a new one every few years.
Warmth
The natural insulation provided by the feathers has gained recognition as being the warmest available material for down doonas. Down can reloft and mould itself to provide you with continuous warmth and comfort all through the night.
Durability
The mulish quality of down makes the quilt bounce back to its original soft and bouncy form even after multiple washes.
Biodegradable
Safe for the earth, down is a naturally occurring and is easily compostable material.
Carbon Footprints
The carbon emissions made by down is the lowest of all insulating materials, meaning a lesser impact on the environment. Using a feather down doona is, therefore, far better than using quilts made from synthetic fibres or polyester.
Breathability
Keeping the body comfortable and warm by drawing excess moisture away and letting the skin breathe is a natural quality of our quilts. If you tend to feel clammy or sweaty during the night or summer, using a feather down doona will help you tolerate uncomfortable weather and sleep well.
Down v/s Synthetics
Down is superior to synthetic materials in many ways, with the former known to be three times warmer than the latter. Synthetic materials bundle together with time, becoming lumpy and leaving cold spots. Despite its warmth and comfort, down is much more light-weight compared to synthetic fillings which will help you sleep even in the Australian summer heat.
Quality
We make sure to use the strongest, fluffiest and most durable feathers for our down doonas to guarantee the most warmth as well as a genuine product you'll be using for years to come.
Density
The denser fibres at the centre of our down doonas trap the air in a better, more efficient way, offering better insulation.
Value
Though a down quilt may cost you a few extra dollars, you get true value for your money. This quilt will last you years and can even be passed on for generations to come without losing its comfort or texture, even after heavy use.
Ordering the quilts
Wish to order one of our feather down doonas in Australia?
Browse Australian-made quilts in a range of sizes and at the best prices with no compromise on quality. We assure the most comfortable, warm and fluffy feather down doonas in Australia, ensuring a smile on your face. So, why wait? Order a quilt for your bed now and get a sound sleep.
✓
 

Quilt Sizes
(SINGLE) 135 X 210 (Fill weight 300gm)

(KING SINGLE) 135 X 210 (Fill weight 300gm)

(DOUBLE) 180 X 210 (Fill weight 400gm)

(QUEEN) 205 X 210 (Fill weight 450gm)

(KING) 240 X 210 (Fill weight 500gm)

(SUPER KING) 270 X 240 (Fill weight 700gm)
Thank you. Best quilt
I picked this up in reservoir and it was what I was after and thank you stephen for your help
Great value for money
Value for money and great service
Payment & Security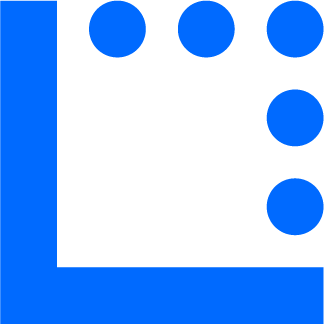 Your payment information is processed securely. We do not store credit card details nor have access to your credit card information.